Regular price
KSh3,500
Sale price
KSh2,499
Unit price
per
Sale
Sold out
The Perfect Solution For Your Storage Problems❤️
It's the best solution to store your out-of-season or bulky items and clothes so that you can maximize space in your closet.
You can keep a variety of items such as winter clothes, curtains, bed linen, quilts, blankets, toys, books & CDs, etc in this Living /Storage Box.
✅ Complete Protection:- protect your clothes/valuable goods from dust, moths, moisture. You can store them for long periods of time without acquiring dust and moisture.
✅ Multiple Uses:- The Oxford boxes can be kept in or under your storage beds, closets, wardrobes, storage cabinets. They maximize your storage space and are perfect for those not-so-frequently used items in your household.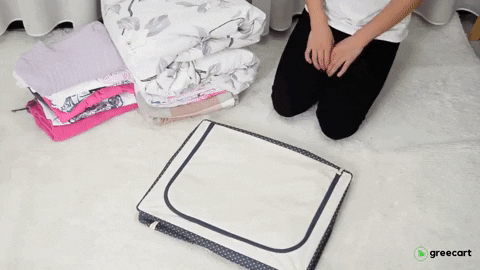 ✅ Stackable Boxes:- As they are built on the metal frame structure, these Oxford organizers/boxes are quite sturdy and stackable. You can place the same size of boxes one on top of the other as they can take that much weight.
✅ Stainless Steel Frame:- With the sturdy steel frame structure you can stack these boxes together. they can be stacked on shelves, tucked away easily in closets, under beds, side tables, or in a corner, in the tops of closets, on the floor, under tables, under beds and other places, making your home looks clean and tidy. Perfect for organizing and cutting down on clutter.
✅ Lifetime Protection:-
Oxford Living Box offers lifetime protection from dust, moths, moisture. With these, you can store your clothes for long periods of time without acquiring any dust or moisture.
✅ Multi Features:- Multi features make it easy to Use. Front and top zippers to keep or remove clothes. Front and Side View Window to view content inside without opening the box. Label Holder to mark what's kept inside. Side handles to lift the living box. Completely foldable when not in use. Even the smallest of details have been kept in mind to make these storage boxes very easy for you to use.
Size: 66L(50cm*40cm*33cm)
View full details